Haig Armen
Haig's background is in music and architecture with an extensive career as a professional musician and composer. As a producer of CBC Radio 3′s groundbreaking online magazine, Haig has received international design awards including Webby Awards, Prix Italia and Art Director's Club of New York. When Haig's not teaching he can be found playing jazz guitar, hacking instruments and coding.
Mario SilvA
Pe De Cana seven string's guitarist playing Choro and Samba. Pe De Cana has performed all over Canada in many venues and theatres and has been Artist-in-Residence three times at the Jazz Cellar.
The band has been featured in CBC radio on Canada Live and has performed live on other local radio stations in and around the lower mainland. Pe De Cana has also been in many well-known music festivals such as the Vancouver International Jazz Festival, Festival Vancouver, Alberta Latin Festival.
Paul PIGAT
Paul has played performance venues ranging from small clubs to large stadiums, and festivals covering the entire spectrum of roots, blues, rockabilly and jazz music. He has shared the stage and lent his guitar mastery to some fine musicians over the years such as Jeff Beck, Jackob Dylan, Brian Setzer, Neko Case...
"I picked up your acoustic yesterday and was once again blown away. I just can't get over how present and aggressive it is. I know have said it before but you should be very proud of that guitar and I'm honored to have it." Paul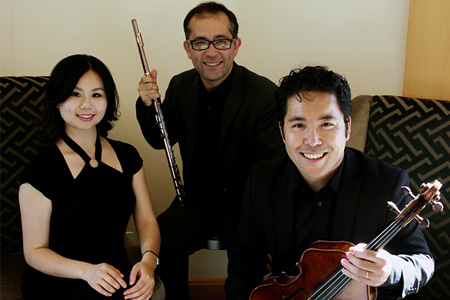 Marcus Takizawa
Marcus Takizawa is the assistant principal viola with the Vancouver Opera Orchestra, a core member of the Turning Point Ensemble and performs in the Onyx Trio with Joy Yeh, harp, and Mark Takeshi McGregor, flute.
He is known for his exceptional skill, artistry and unique versatility. He can be seen playing classical music engagements, contemporary music, and performing his own compositions using electronics and live instruments. Marcus holds a master degree from the Juilliard School in New York.
Vlad Konieczny
Author and Viola player as well as brass instruments